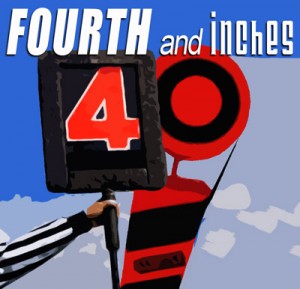 Early this past Sunday morning at about 2:00AM I was shocked from my brief slumber by what can only be explained as excruciating pain in my left hammie. A massive cramp had taken control and man it was not giving in. No, I was not pulling a NY Giants and faking my injury to slow an advance being made on me (unfortunately), but this really hurt. And it took a good twenty minutes to get that thing to calm down.
Saturday, I left my house just before 8 AM to travel to Nanuet for a our BAM play date. Joe Greco and I met at Panera for a light pre-game meal (thanks for the treat Joe). And then we headed over to the Toy Wiz to get to crackin' some plastic. And play some miniature football I did as I worked in three games back-to-back-to-back. No lunch or dinner breaks – just a couple runs to the rest room and to get a beverage. It was great – a day full of electric football with my fellow coaches and friends!
I can only assume the cramp was somehow related to my long BAM day – thank goodness it occurred after all the game action -I would hate to receive a letter from the league office!