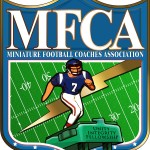 Attention league commissioners, etc…
I am currently in the process of updating and cleaning up all the league links here on the MFCA site. A number of them are dead or inactive.
Please contact me via a PM if you prefer with an updated link or to let me know if your league website is longer viable.
It makes no sense for us to have dead links on the home page which interested visitors cannot access.
Help me out here guys.
Thank you