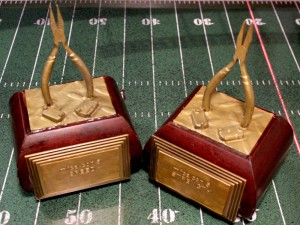 Due to time constraints at the CON.5, we were not able to hold The Great Tweak Off III. It was held at the Mid States Land Rush TOC in Oklahoma City. The winners from this event are listed below.
Fastest Man
1st Kelvin Lomax 25 4/8
2nd Joel Pritchard 24 7/8
3rd Karim Campbell 23 6/8

Strongest Man
1st Karim Campbell 10 1/8
2nd Al Dunham 8 5/8
3rd Joel Pritchard 8 3/8
The winner of the raffle was Joel Pritchard so he gets all the bases entered in the competition!
Congrats to all!