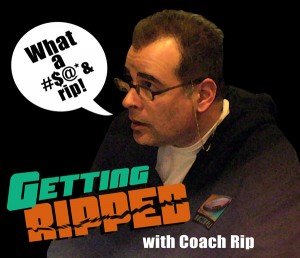 Well, well, well, ……………….after a season of high hopes for my Titans, and woeful results………… many of us are sitting watching another's team play for the Holy Grail of Professional football.
The Saints, ………………the "Aints", ………..as they used to be called, …………..now, a respected well run organization.  They are currently the pride of Louisiana.  Tons of emotions, …………playing for a ravaged city,………………..a city that has come back from the devastation of Katrina.  They have a coach, that was released from the NY Giants, …………they have a discarded QB in Drew Brees.  Many thought he was damaged goods as he played his last game with the chargers, ……………………..and in a seemingly meaningless play, dove for a loose ball, and tore up his valuable throwing shoulder in the process.  At that point, there was no decision…………….Brees  was going and Rivers was staying with the chargers.
The Saints offense has been nothing short of brilliant.  Putting up point after point, especially in the 4th quarter, to have the league's top offense.  Brilliant Brees, Electrifying Reggie Bush, and those receivers, ………..holy crap!  Colston, who went to my high school, ……..is an absolute beast.  His complementing receiving corps of Henderson, Meacham and Moore are also very capable.  I'm not sold on Shockey though.  I think the Colts defense will slow them down.
And the Colts, ……………………what can you say about their offense, …………..two words, ………..Peyton Manning.  If he wins this game, ……………..arguably, he will go down as THE GREATEST QB of all time.  The man is not a machine, ……………..but a freakin' calculator!  ……. I like Manning, ………..until now, I have always said Johnny Unitas was the greatest ever.  But with Manning's work ethic, and how the evolution of the knowledge of the game has changed, ………..Manning gets the nod.   Hmmmmmmmmm, another Colts QB.
I think the game will come down to …………………..get this, ……………the Colts running game against the Saints  defense.  I know, ……………I Know ,………………the Colts have the 28th  ranked rushing offense in the league.  BUT…………………….hear me out on this.  The Colts run the ball 50% of the time on first down.  After that they are usually in a great down and distance to second and third down, with Manning.
The Saints Run defense is suspect, and this is where I think the difference in the game will be.  I say the Colts by five points…………………….. 29 – 24……………..