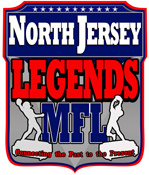 My Super Bowl 52 Tournament is ready to begin with some new playing rules and some new teams.
There will be 3 new teams in this tournament to make 51 teams. The new entries are:
Boston Shamrocks- NFC East
Wichita Cyclones- NFC North
West Virginia Cougars- AFC North
In these 3 divisions only the division winner gets the first round bye. In these divisions the 2 and 3 seeds will play for the 2 seed while 7 will be at 4 and 6 will be at 5. In the remaining divisions that have 6 teams the Division winner and runner up get first round byes.
NFC East- #1 Seed- Defending Super Bowl Champions- Orlando Thunder- bye
# 7 Boston Shamrocks
# 4 Washington Redskins
# 6 Philadelphia Eagles
# 5 New York Giants
# 3 Dallas Cowboys
# 2 Richmond Rebels
NFC North- #1 Seed- Chicago Bears- bye
# 7 Wichita Cyclones
# 4 Columbus Knights
# 6 Detroit Lions
# 5 Green Bay Packers
# 3 St. Louis Wolfpack
# 2 Minnesota Vikings
NFC South- #1 Louisville Mustangs #2 Atlanta Falcons- bye
# 6 Memphis Blues
# 3 Tampa Bay Buccaneers
# 5 New Orleans Saints
# 4 Carolina Panthers
NFC West- #1 Arizona Cardinals #2 El Paso Warriors- bye
# 6 San Francisco 49ers
# 3 Seattle Seahawks
# 5 Los Angeles Rams
# 4 San Jose Breakers
AFC East- #1 Hartford Renegades #2 New York Jets- bye
# 6 Miami Dolphins
# 3 New Jersey Generals
# 5 New England Patriots
# 4 Buffalo Bills
AFC North- #1 Omaha Wranglers- bye
# 7 West Virginia Cougars
# 4 Milwaukee Wildcats
# 6 Cleveland Browns
# 5 Cincinnati Bengals
# 3 Baltimore Ravens
# 2 Pittsburgh Steelers
AFC South- #1 Houston Texans #2 Birmingham Bulls- bye
# 6 San Antonio Oilers
# 3 Tennessee Titans
# 5 Jacksonville Jaguars
# 4 Indianapolis Colts
AFC West-#1 Defending AFC Champ Oklahoma Longhorns #2 Portland Bobcats
# 6 Denver Broncos
# 3 San Diego Chargers
# 5 Kansas City Chiefs
# 4 Oakland Raiders
Some great 1st Round matchups:
Turnpike Brawl- Philly vs Giants
Catfight in Milwaukee Wildcats vs Cougars
Battle of Ohio Browns at Bengals
Ravens at Steelers- Streetfight
Oilers at Tennessee
Broncos and Chargers classic match up
Chiefs at Raiders Bitter AFC Rivalry
Pick your brackets and see who wins.
Follow along as things unfold from round to round.
Round by round game format:
1. All first round play in games will be a 1 possession game with each team starting at midfield just like NFL overtime without the kick offs.
This will get me down to 32 teams 4 per division.
Round 2- All games will be a 2 possession game same as above.
This gets me down to 16 teams 2 per division.
Round 3- Divisional finals will be a 3 possession game same as above.
This gets me down to 8 teams. 4 division champs seeded 1 thru 4 based on margin of victory in the Divisional finals. The 1 & 2 seeds get a bye into the Divisional Round while seeds 3 and 4 get a home game in the Wilcard Weekend Round. Just like the NFL. Now I need 2 wild card teams to make 12 playoff teams just like the NFL
Round 4- Wild Card Play in round. The 4  2nd place teams in each conference who lost the division finals game will playoff for the 2 wild card spots in each conference. The 2 visiting teams will be those who lost by the most points in the division finals and the 2 home teams will be the 2 teams who lost by the least in the division finals. These games will be 4 possession games.
The 4 survivors 2 from each conference will get the 2 wild card spots in each conference and be seeded as the 5 and 6 seeds and will play against the 3 and 4 seeds in the Wildcard Weekend Round.
Round 5- Wild Card Weekend seed 6 plays at seed 3 and seed 5 plays at seed 4 in a 10 play per quarter game. Winners go to the Divisional Round to play the 1 and 2 seeds.
Round 6- Divisional Round- This is basically the final four in each conference and the lowest seed plays the number 1 seed and the remaining team plays the number 2 seed. Starting from this round thru the Super Bowl will be either 15 plays per quarter games or 15 minute timed quarters. Format yet to be determined
Round 7-  Conference Championship Games- Play format TBD
Round 8- Super Bowl 52 to be played in Kansas City. Format TBD.