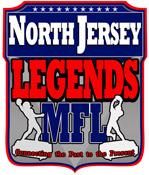 SUPER BOWL 51
OKLAHOMA LONGHORNS (AFC) vs ORLANDO THUNDER (NFC)
SITE- BANK OF AMERICA STADIUM- CHARLOTTE N.C.
GAME DATE- TOMORROW MARCH 7.  
Oklahoma Longhorns- The Oklahoma Longhorns coached by Barry Switzer won the AFC Championship in miracle fashon scoring 20 unanswered points to defeat the Omaha Wranglers 30-28 to earn a spot in this game. The Longhorns are led by QB Bert Jones and a veteran bunch on offense The running backs are Clinton Portis and Duane Thomas and the recievers are Dwayne Bowe, Roddy White and TE Riley Odoms. The Longhorns are a 6 1/2 point underdog and must have a big game on defense. Tommy Kelly and Marcus Wiley will be key players trying to get to Michael Vick. Linebacker Dixon Edwards will have the job of shadowing Vick and keep him contained.
Orlando Thunder- The Orlando Thunder have been the hottest team in this tournament and the main reason has been the play of QB Michael Vick. Vick has won games with his arm but his biggest weapon is his feet and blinding speed. He rused for 120 yards and 2 TDs in the NFC Championship game against Arizona. Orlando also has a great running game with backs Rickey Williams and Ryan Grant. When Vick does throw he has talented recievers in Braylon Edwards, Bernard Berrian and TE Jeremy Shockey. Jimmy Johnson's defense is led by DE Charles Haley and Richard Seymour up front with LB Zach Thomas calling the defensive signals.
Oklahoma must stop the Orlando running game and most important contain Michael Vick. Barry Switzer plans on playing alot of man to man coverage keeping his linebackers close to the line to contain Vick. Oklahoma does have a good offensive line and will need a good game from both Thomas and Portis. Bert Jones must play well and protect the ball on offense. A turnover free game is a must for Oklahoma.
Orlando will keep going with what got them here. Williams and Grant should get plenty of carries early to gain control of the game. The biggest factor on the field will be Michael Vick. If he breaks containment and has a big running game Orlando may win this game going away. If Vick is forced to throw he will need his recievers to run good routes and hold onto the ball after the catch. Vick will also utalize his backs as recievers as well.
The NJLMFL staff of experts picks the Thunder to win this game by a comfortable margin pulling away in the second half. Prediction
Orlando 31   Oklahoma  14.
Keep it here for the games highlights and photos from kickoff to the presentation of the Vince Lombardi Trophy.
Game Fact- This is the first time two of the new 16 expansion teams will meet in the Super Bowl and the winner will be the first of the new teams to win a Super Bowl Title.
Two ex Cowboy head coaches. Jimmy Johnson and Barry Switzer.
Line- Orlando -6 1/2 points. Who do you like?