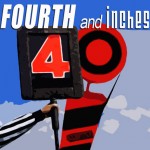 For those of us who have the means and the time we need to remember – to whom much is given – much is expected!
I was reminded of this yesterday as I was waiting in line at the grocery store with items needed to prepare a dish to share at our annual faculty brunch. The woman in front of me in the grocery line had to take items out of bags because she did not have enough money!
Share a bit of what you have – even if all you have to share is time!
Merry Christmas to ALL!