Houston EFL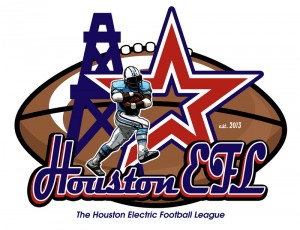 Houston is buzzing over Electric Football!
Presenting the new Houston Electric Football League established in 2013, from the Lone Star State!
League Contacts: Sean A. Jackson (713) 972-5350 or e-mail: HoustonEFL@hotmail.com
League Website: www.leaguelineup.com/hefl
Location: Houston, Texas
If you live around or in the Houston area and would like to "coach" your own team send an email to Commissioner Sean Jackson. It's all about having fun, making new friends and tailgaiting with great food!
Thanks,
Sean Jackson