Orlando EFL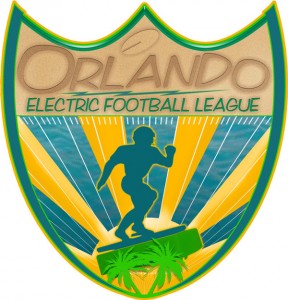 Presenting the Orlando EFL established in 2011, from the great state of Florida!
League Contacts: Sean Chambers (407) 808-7066
Email: mello1631@cfl.rr.com
League Website: http://www.leaguelineup.com/welcome.asp?url=oefl
Number of members: 8 Coaches (6 Teens, 2 Adults)
Location: Apopka, Florida area
This is our 1st real season (2nd try). This has been a real test of endurance on my part, my coaches are ages (14-16) and (2) adult, we are looking to expand to 14 coaches in season 2 (starts August18th, 2012) It's been a real test of my endurance to deal with these teen coaches, but with the help of my son (Sean Jr.) it's been great. I have painted all NFL teams, bought the boards from some of the greatest guys on the planet (MFCA board members). Thanks to this website (MFCA), they have taught me a lot. Back in the days, when I was a teen in NYC (Brooklyn), I ran a league with over 30 guys for 10 years out of my basement, from Friday night to Sunday afternoon, my parents had a ball with us, got them off the streets, out of drugs and had great report from school (you had to have good report card to play). I am doing the same thing here (good report card, and parents approve).
Our games are generally played in my garage with on Saturday from noon till 3 pm, I don't want to overwhelm them with a (4) boards setup. We started our season on October 29, 2011 with a lot of obstacles to deal with, but it went overall well. Our games are played with NFL and College (only painted 3 so far) teams. We play 15 minutes per quarter (4). We use NFL rules. We also have a unique way of passing, we use our fingers to throw to our receivers, and you must not go over your QB head. We allow most bases and IZT dials. There are no weight limit is(long as the player don't weight over 4.0 grams). We use League Lineup for our stats, tracks league leaders, teams and individual statistics as well as interviews and game photos and footage. So check us out and follow the action all year round! Always looking for good coaches, so if you're looking to take the next step to fulfill your dreams of coaching your very own football team, please give us a call or email us.