FAT 8 Conference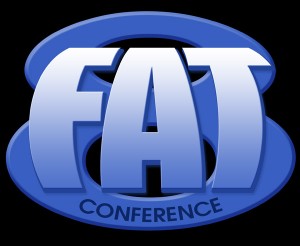 League Name: FAT8 Conference, LLC
League Type: Collaborative Solitaire League
League Headquarters Location
: Fayetteville, North Carolina
League Founder: Jamie Ellerbe AKA "Aggiecoach"
League Founding: April 4, 2012
League Coach's: Jamie Ellerbe, Robert Ellerbe, Manfred Holmes, Jamal Lockart, Charles Pope, Rick Garrison, Jerome Mcdade, Bryan Cross.
About our League:
We started out purely as a Solitaire League but with the growing interest in our play style we decided to modify our organizational model to a "Collaborative Solitaire League".  This means that each coach will play 8 games per season with their teams, with the option to play some games in solitaire or to select one weekend with which to meet the Commissioner and play all eight or any selected games on their
schedule
over the course of a weekend and have each game recorded and systematically released over the FAT8 Broadcast Channel.
League Playing Style:
Our League uses a realistic play style called Field Vison Interaction. Watch your quarterbacks run play action passes, real time hand-off for run plays, option run and pass plays, draw plays, and for passing each teams quarterbacks  are unique. During the recruiting season each team has to fill its dept chart with players that fit into their play style. Every team has their own offense and defense and no one team is the same. Some teams will recruit pocket passers, while others will look for balanced quarterbacks that is mobile. But watch out because injuries
will put your star players on the sideline or out for the season. But theres more, coaches can find themselves losing prestige for poor behavior. Every team must have two coaches present during games. Wide receivers have actual routes that they run and each team will specialize in a specific style of play.  In addition, we are all about the passion of college football. Follow us on our youtube channel as we bring the true feeling of college football to you. You will hear the crowd respond to the action in the game
. We'll be doing training camps, Team Recruiting Camps, Walk-on Try-Outs, Position Drills, Scrimmages, Pre-season color games, Position Challenges, as well as the actual season with Marching bands, cheerleaders, coaches and Assistant coaches, and in the future building actual stadiums for our teams.
Pre-Season: We are currently in Season 2
Regular Season: Started 8/15/2014. Ends June 15, 2015.
Recruiting Season: Starts
June 20, 2015
YouTube Channel: http://www.youtube.com/user/EFCAGGIETEAM?feature=mhee
This Channel is dedicated to the FAT8 Conference, LLC.
Check out our Website aggiepride01.wix.com/fat8. There we will post Video's of League games, Win Projections, Roster details, Bowl games, training camps, Recruiting process
, scouting reports, promotions, and details regarding to progress of the FAT 8 Conference.
Enjoy!
Email
the Aggiecoach at aggiepride01@yahoo.com