Dixie EFL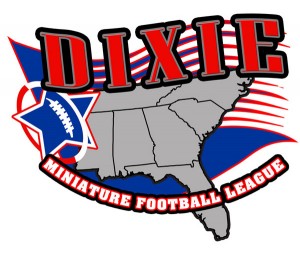 Presenting the Dixie EFL established July 2006, from the state ofSouth Carolina
League Contacts: Commissioner Bryan "Beenutt" Nutt
League Website: www.dixieleague.net
Number of members: 16-24 Coaches. Chris Lemay, Lavell Shelton, Kyle Nutt, Charles Lane, Brian Redmond, Ben Kilgore, David Redmond, Steve Miles, Bryan Nutt, Jasper Scott, Adrian Baxter, David Nickles, Bennie Gibson, and Tony Lott.
Locations: Spartanburg, South Carolina
Welcome to the Dixie Electric Football League based in Spartanburg, South Carolina and founded7/15/06. We are a group of individuals that enjoys good Christian fellowship through the avenue of playing electric football. 2006 was our inaugural year with 16 members. This year, we expect the number o coaches to be about 24. Brian Redmond is our reigning Dixie League Champion. Some unique facts about our league…we only meet twice a year to accommodate people coming in from out of town. The first meeting is the regular season and the second meeting is the playoffs and championship. The champion is presented with a rotating trophy which he will get to keep for one year. All of the past Dixie league champions have their names inscribed on the trophy forever similar to the Stanley Cup. We have real time stats throughout the day projected on the wall during play so everyone can see how they are doing. Trophies are awarded at the end of the year for each statistical category. League entry fee is $30. The 2007 season will be played one weekend in July and the championship weekend will be in August!