Atlanta EFL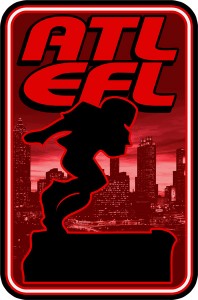 Presenting the Atlanta EFL!
League Contacts: Leonard Crawford (678) 654-2620  mrcrawford32@yahoo.com
League Website: http://leaguelineup.com/welcome.asp?cmenuid=1&url=atlefl&sid=351171376
Location: Metro Atlanta
Three friends were talking one day about the possibility of having a league which plays its games in and around the surrounding counties of the Metro. A league where coaches can come up with ideas and that would be taken into consideration, a league where coaches would be free to display their skills and be themselves.
Welcome to the Atlanta Electric Football League, where fair play and league unity is our promise. This newsletter will be put out monthly with results from your previous games and news that is happening in around the league. We hope that you will enjoy the news that is coming out of the south.
This site has been designed for everyone in mind. Within our site you will find it entertaining as well as informative. Electric football is the most exciting and realistic football game of all time, because you as the coach have hands on control of the action at all times.
Our mission is to unify by promoting electric football and provide a unified association which recognizes and supports all leagues.
This past weekend we played our first games in the very first season for the league, and it went over with a bang. New coaches, new teams, and a new attitude will make this the best league to be a part of. We currently have teams available, so make sure you reserve yours now!!!!!
This season we are playing college teams and the league will be split into the conferences that represent college football. Each conference will have a representative whose responsibilities will be to serve as a contact person for that conference, assist in maintaining the rules and regulations within the league, and the promotion of such league. The league will have a weight limit per position of each player, with a max weight of 4.0.
Membership will be a one time $25.00 fee, which will go towards an end of the year gathering and offset the costs for trophies.