Nick & Dad EFL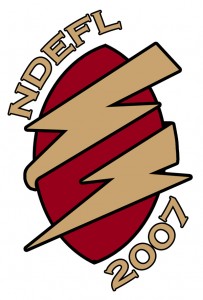 Presenting the Nick & Dad Electric Football League, founded January 2007 from Saugerties, New York!
League Contacts: Bob Slate 845-246-1422 or e-mail: rslate@hvc.rr.com
Website: www.leaguelineup.com/ndefl
Number of members: 2 Coaches
Locations: Saugerties, New York
The NDEFL is a father-son league and is located 100 mi. north of NYC and 40 mi. south of Albany, NY. Check out their website for more information. They are always looking for more people to bring to the game so if you live in the capital district or Hudson Valley area feel free to contact them.