Harrisburg Pro Buzzball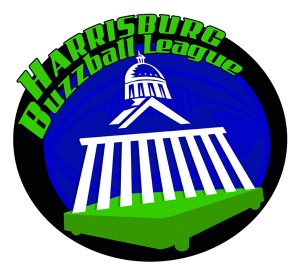 Presenting the Harrisburg Pro Buzzball League established in 2000, from the state of Pennsylvania.
League Contacts: Raiderman (717) 599-5133 or e-mail: RAIDERMAN110@HOTMAIL.COM
League Website: Pro League www.leaguelineup.com/hpbl
College League: http://www.leaguelineup.com/college_buzzball_league
Number of members: 10-16 Coaches
Locations: Camp Hill/Harrisburg, Pennsylvania
The Harrisburg Pro Buzzball Leagues have been in operation for the last 7 years. We play with NFL teams in the winter and NCAA teams in the spring. Our regular season is typically 8 games and then we have the playoffs or bowl games, depending on which league we are in. We have coaches that vary in age from 10 years old to 45 years old. We always welcome new coaches and take them under our wing until they become competitive on their own. We have anywhere from 10-16 coaches in any particular league. Our playing location has changed many times in 7 years, but we currently play at JoJo's Pizza in Camp Hill, PA. Our rules are pretty much what is used in the Buzzball Tournament here in Harrisburg,PA. The one major change is that we allow the player to run after being hit with the TTQB. Everyone is welcome.