Miniature Professional FL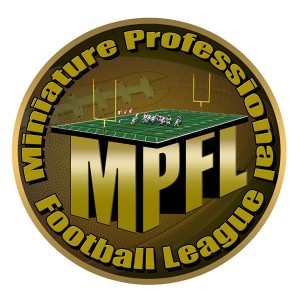 Presenting the Miniature Professional Football League established in 1999, from Alexandria, Virginia!
League Contacts: Anthony Burgess (703) 739-6737
League Website: www.MPFLFOOTBALL.com
Number of members: 8 coaches
Locations: Alexandria, Virginia
The MPFL is based out of Alexandria, Virginia and was founded in 1999. It was originally under the name PEFL "Professional Electric Football League", but was changed to it's current name, the MPFL "Miniature Professional Football League", to reflect the style of play and the moral ethical standard needed to becaome a member. This league patterns itself after real football in an effort to be a miniature representation of Pro Football in ways that will maintain the elements of football, while keeping the game play balanced and playable. Go to WWW.MPFLFOOTBALL.COM click on to join. More information can be obtained on the web site, click on History, and Philosophy. Click on teams to see the stats, as they compare to actual football, this will give you a good idea of the system. Anthony D Burgess is the league founder and game designer, as well as, the commissioner.