Beltsville EFL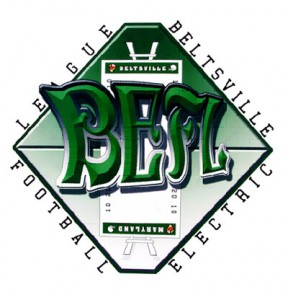 Presenting the Beltsville Electric Football League established in 2002, from Beltsville, Maryland!
League Contacts: Tom Johnson (240) 304-8955 or e-mail: footballwork1@verizon.net
League Website: http://www.Beltsville-EFL.com
Number of members: 30-35 Coaches
Locations: Beltsville, Maryland
Welcome to the BEFL! The Beltsville Electric Football League has been in existence since 2002. With some of the regions best coaches…the BEFL offers some of the most competitive leagues. The BEFL runs three separate leagues, a summer league, a college league and a pro league. The BEFL also offers two tournaments throughout the year including the popular "Columbus Day Bash" held this year on October 5th-7th at the Beltsville Boys & Girls Clubhouse in Beltsville, Maryland. With 30-35 coaches, the BEFL continues to grow and is proud of the tradition that has been created. One unique goal of the BEFL is to make a level playing field for all coaches and one way this is done is to help out low income coaches with equipment that they need, such as bases and figures. This opens the door of miniature football to everyone. The BEFL meets at the Boys & Girls Clubhouse at 11705 Robey Rd in Beltsville, Maryland. The style of play is by number of plays and the "front of the base tackle" rule is used, except for in tournaments when any part of the base is used. Check out the BEFL website or call Tom Johnson for more information to join.