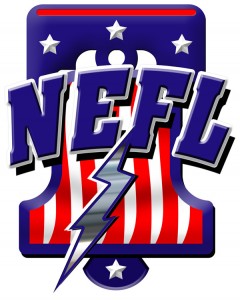 There is one game remaining and this one is for all the marbles!
Two well respected coaches, a special NEFL division twist all get played out in the final game of the season
As the Lions vs. Falcons play for Division Title and a Playoff berth… Loser goes home!
Here is the playoff picture:
Here is the AFC:
#1 Lomax. #2 Adrian
#3 Genn vs #6 Ernie. #4 Tom J vs #5 William
The NFC:
#1 Corey. #2 Al
#3 Keith vs #6 Robert. #4 Dearell/Brian vs #5 Andrew
The home team (higher seed) gets to pick their jersey color!!!!!!!!!!!!!!!
We can have the June 5th games(Sat) at the bowling alley.