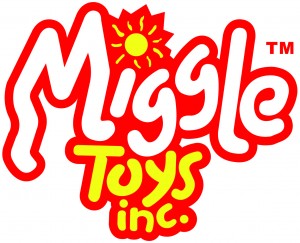 Hi Guys (and Gals too!),
YES, once again, Miggle will hold its annual Electric Football Tournament and Convention, January 21-23, 2011. So. PLEASE spread the word fast!!!
We're headed back to the Embassy Suites in Columbus, OH, January 21-23, 2011; it is a convenient location for everyone and we hope everyone WILL attend! The accommodations and facilities here are unmatched!
This year we are sorry to report that Dave Haydel will not be with us due to new orders beginning January 1st for an assignment in Haiti. However, we are HAPPY report that veteran and Miggle web host Mike Guttmann will step up to organize and run Miggle's tournment. There will be "fierce" competition, so get your teams trained!!! The rules have been updated so there should be no confusion. These 2011 Miggle Tournament Rules are posted on our web site at www.miggle.com, the MFCA web site or call toll free (877)791-6644 for a written copy.
Miggle's EFL Tournament and Convention, January 21-23, 2011 will be held at the Embassy Suites Hotel, 2700 Corporate Exchange Dr., Columbus, OH, phone (614)890-8600. This family friendly hotel includes two-room suites, indoor pool, exercise room, complimentary made-to-order/buffet breakfast and "happy hour" each day at NO extra charge to you. Plus, free shuttle service to and from Port Columbus Internation Airport 24 hours a day. Miggle's special rate is $102.00 for single/double and $112.00 triple/quad, plus tax. To make your room reservation, call (800)362-2779 and use the Group Code "MGL" or book online at www.columbus.embassysuites.com; go to booking window, choose dates, scroll down to room type and enter "MGL" code under Special Accounts heading: "Group/Convention Code." Cut-off date for making reservations is January 7, 2011. We suggest you make your room reservations as early as possible.
Our reception dinner (No Charge) will be held on Friday, January 21st at 7:00 p.m. Dinner reservations are required by all who attend. Email delayne@miggle.com or call toll free (877)432-0140 and give the number in your party when making your dinner reservation. IF you have children, ALL names and AGES of Children are required for a dinner reservation. Anyone without a dinner reservation will not be served!
There will be free prizes, awards, trophies for all divisions, the coveted "Crystal Football," The Ring," AND lots of fun! This will be a weekend so many of you have been waiting for to reunite with friends and for the "newbies" it will be a weekend you will not believe or ever forget! There will also be "surprise" guests and NEW 2011 Convention Bases!
We can't wait to see ALL of you on Friday, January 21-23, 2011!
Warm Regards
Delayne and Michael Landsman
Miggle Sponsors