The MFCA Board of Directors and the MFCAL headed by Ken Allen are happy to announce the new rules for this years MFCA Convention MFCAL Tourney.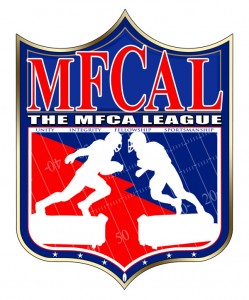 These rules are designed for quick play and based loosely after the MIggle rules with the addition of time clocks to control the game speed. These are also 4.0 weight rules.
These will be used in the MFCAL Tourney which is for those who competed in this years MFCAL points league, BUT anyone can get into this tourney by competing in the Coaches Points Challenge (CPC). The CPC is like a play-in tourney played by any rule set. For CPC Rules go here and scroll down: http://miniaturefootball.org/2011-convention/
Please ask any questions on the rules or tourney format here. Announcements will be made soon as to the seeding of the MFCAL tourney. Download the rules at the link below.