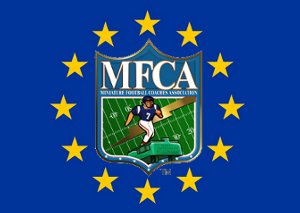 Hi,
This days I discovered reading Weirdwolf (MF.org admin)  posts and a new topic of a german member on the forum that some interest has came from the old continent. I'm european myself, french to be more specific, and I'm happy to see interest to this whole new hobby for us, european people. Germany, France, Italy…it's fun to see how internet has helped to spread info and communication.
So, here we are…european people interested in both modelling and American Football, like we name it in our countries. After seeing the end of NFL europa league, we can see that american sports, and more generally, american popular culture interest stills strong here,  no matter the shortcuts TV or other medias  spread out about american or european  people supposed feelings about each others.
Perhaps one day we'll create….MFCA Europa ? Who knows  !
So european people, come here to introduce yourself, and don't hesitate to post on the forum. Believe me : we 're in good fellowship here, no matter the place where you're coming from !
Dimitri "The french guy"