Sometimes you need some grass for your modelling projects : field turf for your figures plateforms, football display dioramas, gameboard sidelines or stadiums, etc…
For that, you usually use modelling flock you bought in modelling or wargaming/hobby shops. But you can make your own modelling flock easily, for almost no money spent.
– Material needed :
acrylic paint (green, brown, yellow, etc…)
sawdust
pva glue (optional)
The technic is very simple. Take some sawdust (you can have it for free in most of hardware and tools stores : ask the guy in charge of wood cutting, he will give you a bag for nothing, since usually the shops pays to recycle it!). You can use thin or thick sawdust, or mix it. You can use a strainer or a sieve to select the sawdust size.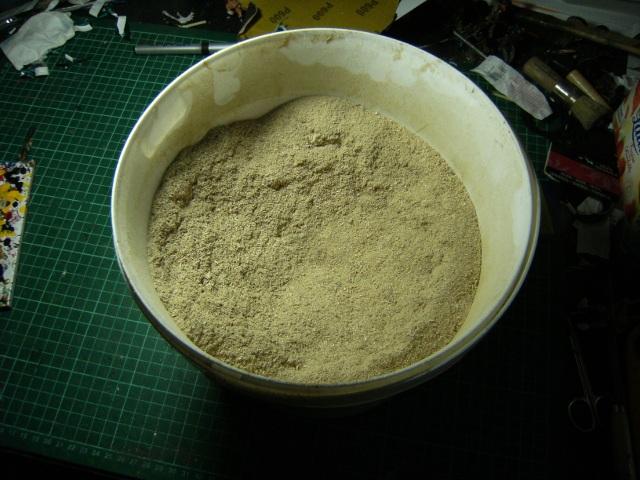 Then, take some acrylic paint. Use green paint, you can also use a mix of blue + yellow paint. You can also add some blue or yellow in bare green paint, to make it more or less lighter.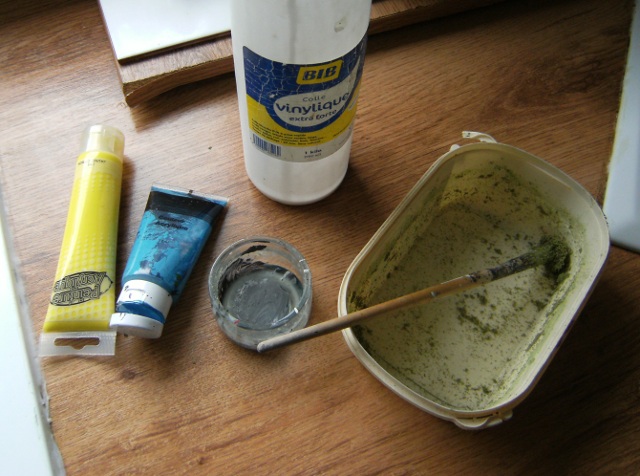 Now, put some green paint in the container, and add some water in it. You need to obtain a milk consistency :
Now you just have to add sawdust in it, and mix !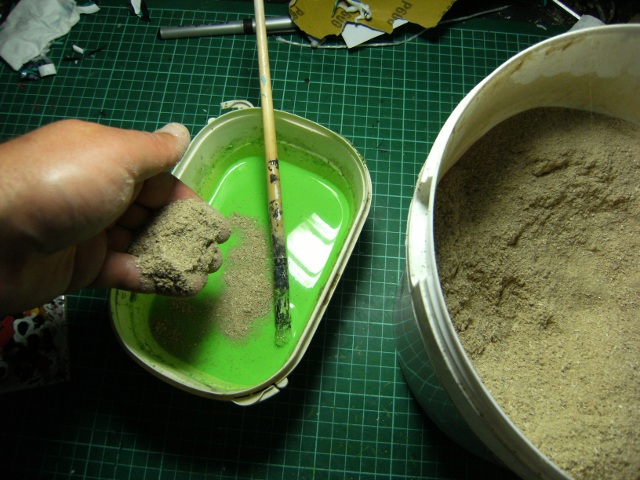 You need to stain the sawdust with the diluted paint.  If you obtain such a result (see the picture below) :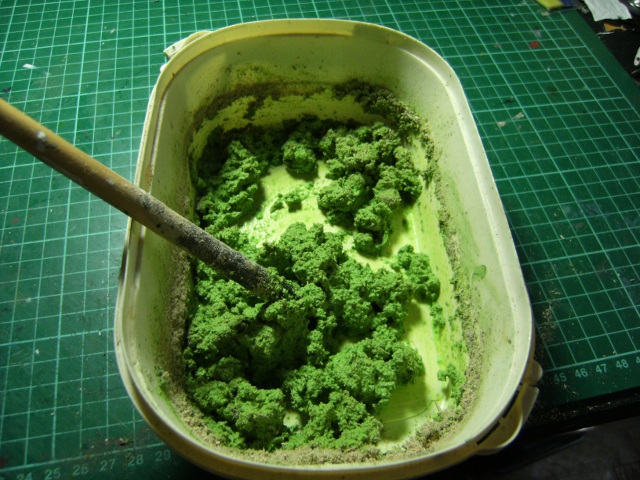 You need to add more sawdust !  Add some until you obtain an almost dry sawdust mix. You should be able to touch the mix without having paint on your fingers :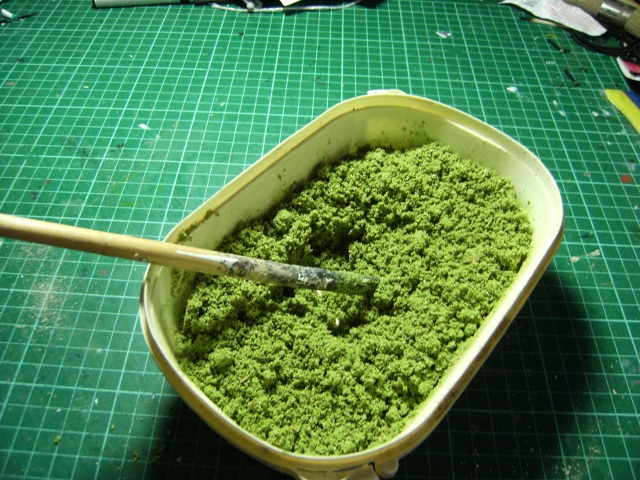 Now, let it dry in a dry place (cellar, basement, etc…) during a few days.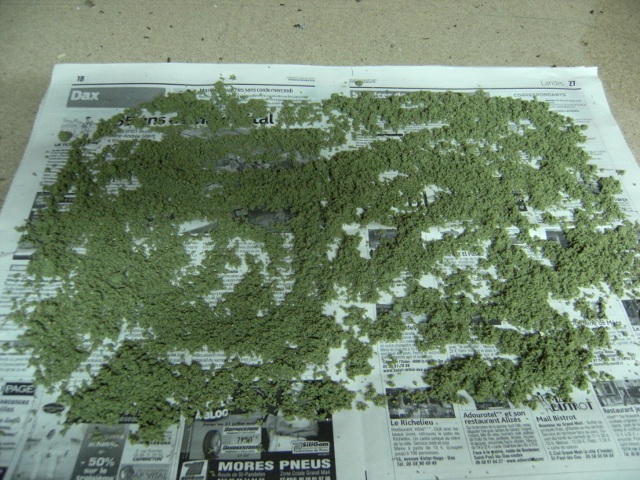 yeah man, rastafari !
Then, you can select the size again, using a strainer.  Then, simply apply it on your models, scenery or diorama, using diluted PVA glue. It's a good way to improve your figures plateforms !
– OPTIONAL :
Add some PVA glue in your diluted paint : it's usefull to make bigger flock bits, for bushes or trees
Use more "exotic" colors, for synthetic turf for exemple (or arena football).
Well, I hope this little article will help you.  As usual, I hope my "frenglish" is not too bad and you'll understand what I wrote 😉
Dimitri, The french fry guy 😉