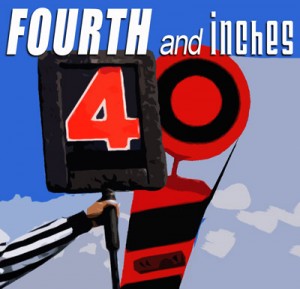 Last night I stayed up quite late doing something I never thought I would ever be doing – watching electric football games live online. Now those of you who have been checking in here at the MFCA site you know that this is not a new thing. For quite some time now coaches and leagues have been been using the Internet to broadcast games live. In fact our Big Apple Miniature Football League play-offs and Super Bowl were broadcast online live last year.
Last night I was treated to live game action from the MFCA convention which I could not attend this year. Specifically the MFCAL tournament games were the ones being broadcast live utilizing a few different UStream account feeds, making it possible to bounce between a couple games at the same time. I would like to thank the coaches for taking the time to set-up the cameras and attend to them during the games. It was a great chance to catch the action from a distance. This also provided an opportunity to watch some of the best in the game battling it out. A great chance to study their game strategies and style of play. And of course a chance to enjoy some miniature football action and see how much fun the game still provides for those taking part.
So, the next time you see a game broadcast listed in one of the threads consider "tuning in" for a little while to catch some of the action. These broadcasts provide a great way to stay connected with the game. Often they are accompanied by play-by-play or color commentary which adds another level of enjoyment. And with UStream you can even chat with others watching the game as well as those broadcasting – giving you a seat in what Reg Rutledge likes to call the "Peanut Gallery" – I particularly like that aspect of the broadcasts.