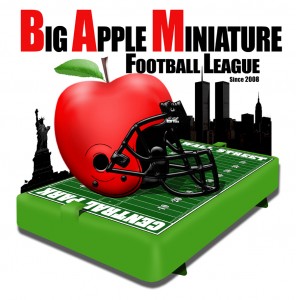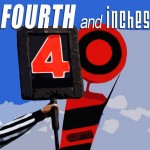 Another BAM play date is coming this weekend and as I am adding the finishing touches to Packer preparation I figured I would share what I do to get the team ready.
First of all my work starts on the last play date.  I take mental and physical notes about how the team and the coach performed. My trip to The Toy Wiz takes about an hour giving me plenty of time to consider all that took place.
The first week after our play date I rarely touch the team unless something like a repair requires immediate attention. If I made video of any of my plays I will review them and make note of adjustments needed.
Week two I usually get in some solitaire play with a few of our teams to work on my passing and tweak some bases – just enjoy some MF time.
Week three I will get the guys out and run them all – seeing how they perform – tweaking where need and cleaning them up. I will also try out a few new plays or schemes and will video them to review. I may also try-out a few new athletes to see how they may work-out in the future.
Game play week the players are out all the time and whenever I can I refine some plays, work on passing and get them ready. I also make sure my boards are running well and cleaned. And I may post a few tidbits on the chat forum to get the juices flowing.
The night before game day I check the batteries in the camera and clocks and charge the video cam. On game day in addition to the usual stuff I bring a few snacks, some drinks, Aleeve, Bengay and Imodium  – hey – you never know.
There you have it – team preparation – BAM Packers style.