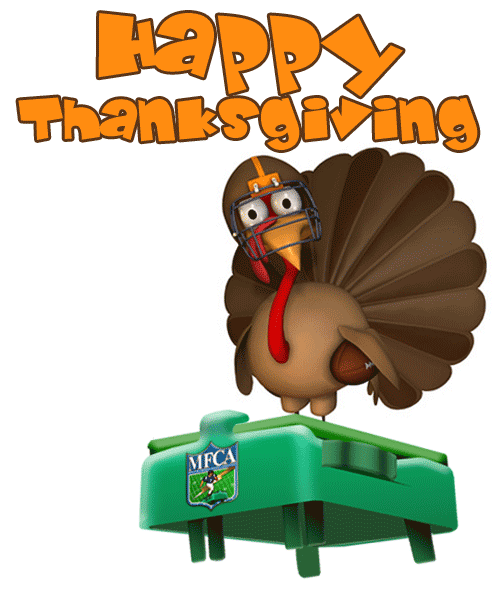 To all our MFCA Members past and present and fellow Miniature Footballers,
The MFCA Board of Directors would like to wish you a happy and safe Thanksgiving holiday and THANK YOU for your support of this great hobby, game and sport! Wherever you are, just by playing the game and sharing your passion with friends and family, you are doing what it takes to keep this game alive and growing and yes, it is growing! There is a bright future and many things are in the works that will continue to promote and put the game of miniature football in the spot light.
Continue to support your local leagues, regional and national tournaments and conventions and always lend a hand to a new interested coach!
Thank You again and enjoy the holiday, friends, family and some turkey, stuffing and maybe get a game in with Uncle Fred!
The MFCA Board of Directors
Ken Allen
Matt Culp
Robert Don
Joe Greco
Corey Johnson
Chris LeMay
Steve Martin
Lynn Schmidt
Mike Turner
P.S. The Holiday edition of "The Tweak" is in the works and we are shooting to have it to you the week before Christmas. We know we are a little behind in the production time and we appreciate your patience.