Mike Turner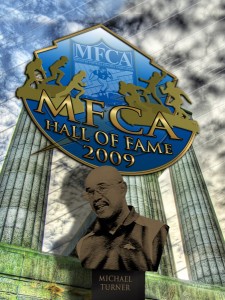 Coach
Mike Turner
Broncos
Career Highlights:
• Born and raised in Dayton Ohio.
• Received first Tudor Game in 1964 from parents.
• Received a Tudor 620 in 1967.
• Started neighborhood league in 1968.
• Vietnam Veteran having served in the Air Force 1970-74.
• Enjoyed playing EF with friends and relatives while on military  leave.
• Played in first major Miggle Tournament in 1998, Cleveland.
• Has played in every major EF tournament across the U.S.
• Played in 8 championship games plus 3 league championship games.
• Most proud of two 2nd place finishes in Bama Blasts and two 2nd place finishes in Green Room Rumbles including the first held in South Bend, In.
• He's recorded more miles than any other coach in pursuit of EF/MF championships.
• His most exciting EF moment came in 1998, when he met Joyce and Dirk Thomas at the Miggle Convention.
• Another memorable moment came in 2009, watching his son JaRon win the Miggle Senior Spark Bowl in Chicago.
• A friend to every major competitor and hobbyist alike.
• Always plays to win and always puts the game first with great  sportsmanship.
• Currently resides in Las Vegas, NV.
If you have photos and/or stories you would like to share about Mike Turner, please send them to: Email the MFCA Hall of Fame