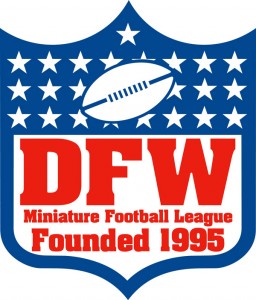 DFW Play Offs with photos of the recent action. Some photos are from Curtis Kitchen's awesome "Man Cave" garage conversion. By year, the winning "real world" Super Bowl helmets align the top row shelf along the walls.
Wild Card action started on Monday night. Divisional games played Wednesday night and more will be played tonight, Thursday 2/21/13. AFC & NFC Championship games will be played on Friday night the 22nd with the DFW Super Bowl played about 2pm this Saturday !
Standings
NFC
12-0 Eagles – Barry Stephenson
10-2 Tampa – Pep Woods
Seattle – Kevin Kitchens
Arizona – Ira Meachem
New Orleans – Michquel Gonzales
Redskins – Kevin Mathis
AFC
12-0 Patriots – Don Hudson
10-2 Broncos – Mike Turner
Raiders – Logan King
Titans – Oscar Woodard
Jaguars – Rick "Grimm" Cabell
Cleveland – Steve Reiter (True Rookie)
NFC Wild Card Action
* Kevin Kitchens defeat Kevin Mathis 42-14
* Ira defeats Michquel's Saints 28-14
AFC Wild Card Action
* Logan King defeats Steve's Browns 28-21
* The Grimmer defeats veteran DFW great Oscar for his first post season win 30-20
NFC Divisional Play last night 2-20-13
* Pep's Bucs defeat Kevin's Seahawks 35-14 (TapOut)
* Barry's Eagles put the hurt on Ira's Cardinals 56-31 also in a TapOut !
Tonight AFC Divisional Play
* Grimm's Jaguars are at Hudson's Patriots
* Logan King's Raiders are at Las Vegas Mike Turner's Broncos
Fun times this week and everyone is getting a heavy dose of EFL.. we can sleep next week!