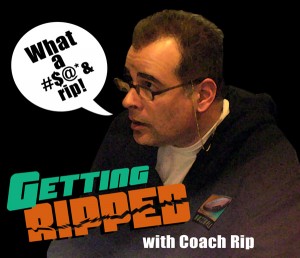 "It's all about academics" ……………………… say the NCAA, School Chancellors, AD's  and University Presidents……
If you believe that,………………………… then you are a fool!
It's all about money, power, and control.    Oh my, ………………..where do I begin.   The NCAA and compatriots,  are just as bad, perhaps worse than the league it feeds, the nfl, the professional football league that postures itself as a "caring" organization.  Because after all, these days, it's not about what you actually are about, it's about how you present yourself, and how you make others feel you "care".
The Big Ten conference, needed at least one more team to increase their stature in the college football arena.  Read- have more financial clout.   They tried their best to get Notre Dame, but for some reason Notre Dame still thinks it's the 60's and they " Don't need no stinkin' conference" .
Why am I happy about this conference make-over, it helps many of us "play-off" supporters get closer to actually having a college football play-off in Division I.  Remember we don't have one because of the football players would miss too much school, ………………..funny, how are they different from division IA, Division II, and Division III football players, …………………..I'm on strike,………….. on using  the fbs, and fcs monikers.
The ncaa has now also announced their severe sanction to USC.  Are you telling me that no one knew this was going on during the 2004 season season and it took  S-I-X years to investigate the so-called violations???  The whole thing is absurd!
Like a bunch of hyenas and jackals, the  other conferences are now circling the Big 12 conference to pick the bones of it's soon to be carcass………………..all in the name of academics!
Do I like the fact that we are moving towards having four super conferences with 16 teams each?  You bet, it takes us closer to a play-off.
Do I like the fact that these new conferences will make the BSS, I mean the bcs, squirm, and lose some of it's power?  You bet, it takes us closer to a play-off.
Do I like the fact that the bowls will have to get off their pretentious asses and get with the new movement?  You bet, it takes us closer to a play-off.
And all this crap about " it's about the academics????  Puhhhleeeeezze.  It's about the MONEY!