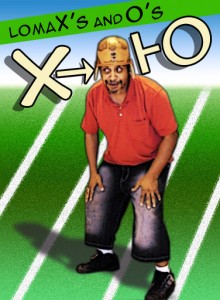 Well X & O fans the long season is about over in the NEFL and so far, my defense has been carrying my Team, Titans, to an undefeated season!!!
Offense puts up just enough points that my defense can hold.  In a 16 game season (15 played) my defense only gave up 94 total points!  That is 6 points a game.  I am not looking to do so well in the playoffs as far as keeping the points off the board.
This team has been revamped from the last 2 teams that lost in the playoffs.  I am hoping that a new found offense will make it hard on the road team going in.
From the X&O point of view, here are some of the key items that have been used this season
– zone blitz
– doubling the outside WR
– no blitzing at times
– playing mostly 3-4 and nickel defenses
One of most important aspects of my defense is to not get burned deep.  So within your defensive schemes you have to have at least one player assigned to "last man standing" or deep safety to make that TD saving tackle after the catch.  This team has been real good in that area.
CB have to tough and fast.  Even your backups have to be good when teams go to multiple WR's on the field.
Some teams get inpatient with their attack that they start to force things.  They take risks that can cause tournovers, sacks, and punts.
I have run a lot of different fronts to try and confuse the other team.  Have run double blitz from one side (46 defense) to take teams out of running the ball and going with the pass to usually get back in the game because they decieded to kickoff to start the game and they let my score first.
I will go back to some of the photos and try to put together some of the schemes used on those plays.
Coach K-Lo