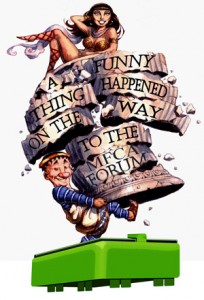 "FROM THE FORUM" will highlight some of the interesting discussions that take place on the MFCA Forum. The playing weight of figures has often, hotly been debated. Following is a post made by Mantaray Dre regarding the subject. What standards should the hobby be setting? Weight, size and scale are all important to the future of Miniature Electric Football. What are your opinions?
By: Mantaray Dre
After reading different post in the various sections, it seems that coaches are only talking about playing at 4.0. I even saw a post from a coach stating, "after playing at 4.0 he cannot go back to 3.2 or a lower weight, due to players running smoother on bigger boards".
This is what I've been saying for years but the 3.2 lovers get offended. I think it is quite evident 4.0 rules the day.
4.0 is a cell phone…3.2 is a rotary phone. Many have finally made the transition over.
Although I prefer THE MPFL unlimited weight class, 4.0 is my next option for my teams. The Haiti Repros, Jennings, Miggle small figure, all run faster and smoother with the added weight and don't pop around ready to keel over. At 4.0, you put weight on a lighter figure and have those prongs just right…you have yourself a nice running figure.
I just want to thank all, who like me, felt it is a lot easier to add weight to your figures than to hire a construction crew to cut, dig, scrape, sand, drill holes to remove plastic and every other cosmetic trick JUST TO PLAY 3.2. Notice how your figures feel with a little weight added to them.
1) Golf tape is the best to me.
2) Second best are these jewelry bricks I brought
3) Nuts and bolts are the 3rd op
4) Putty also works well
What I do is place the figure on the scale with the base on the figure.
Then I cut a strip of golf tape and place it on the scale with the figure.
Sometimes it is 3.8, 3.6, 3.9, 3.4, 3.5. Whatever the case may be, this is how I build up to 4.0. JUST KEEP CUTTING TAPE AND PLACE IT ON THE SCALE UNTIL YOU REACH 4.0.
Sometimes it may go over to 4.1 or 4.2. CUT A SNIPPET OF TAPE AWAY UNTIL THE SCALE GOES BACK DOWN.
LONG LIVE THE HEAVY WEIGHT CLASS!!!