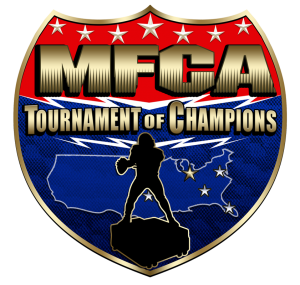 The MFCA BOD is happy to announce that the 2013-2014 MFCA TOC Rules are published based on input from the MFCA membership!
This year we took input from the MFCA Membership on recommended changes to the TOC rules. After that proposal period was over, the proposals were reviewed by the MFCA TOC Committee for review and sent to the MFCA BOD for approval. This process has taken 3-1/2 months but we believe we have produced a realistic and fun rule-set for the upcoming 2013-14 TOC tournament season that should provide lots of competition and create some new strategies that we have not seen before!
There are some great new editions to this year's rules:
1. Turn and Burn on passes behind the line of scrimmage
2. Stationary Safeties
3. Ball on the String
4. More realistic running plays
5. QB Options
If you plan to attend to the TOCs' this year, please take the time to read the rules, practice with your squad, be professional, abide by the rules and have fun!
Good luck to all of you who participate and let's have a great TOC season! The first one is only a short time away this November 1-2 in Dallas, Texas!