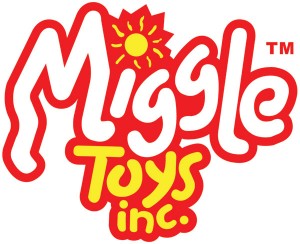 If you liked last year's Miggle EFL Tournament and Convention, get ready for this year! Your competition will be the best ever! Again, the tournament will be organized and headed by our two veteran coaches, David Haydel and Mike Guttmann. The 2010 Miggle Tournament Rules have already been posted.
Miggle's EFL Tournament and Convention will be held on January 15-17, 2010 in Columbus, Ohio at the Embassy Suites Hotel, 2700 Corporate Exchange Dr.; Phone #(614)890-8600.
This family friendly hotel includes two-room suites, indoor pool, an exercise room, complimentary made-to-order breakfast and "happy hour" each day at no extra charge to you. PLUS, free shuttle service to and from the Columbus International Airportlace 24 hours a day. Our special EFL Rate is $99.00 single/double and $109.00 triple/quad plus tax. To make your room reservation, call (800)362-2779 and use the Group Code MIG, or register online by going to http://embassysuites1.hilton.com/en_US/es/index.do Cut-off date for making reservations is January 1, 2010. We suggest you make your room reservation as early as possible.
Of course, our reception dinner (no charge) will be held on Friday, Jan. 15 at 7:00 pm. Dinner reservations will be required by all who want to attend dinner. To make your dinner reservation, please email delayne@miggle.com or call toll free (877)432-0140. Please give the number in your party, all names and children's ages when making your dinner reservation. Anyone without a reservation will not be eating!
There will be free prizes, awards, trophies for all divisions, "The Ring," MFCA skills competition AND lots and lots of fun. For so many of you, this will be the weekend you have been waiting for all year to see and reunite with your friends again. For the "newbie's" it will be a weekend you will not believe or ever forget! And who knows–maybe even a "Buckeye" or two will pop in!
We look forward to seeing ALL of you January 15-17, 2010.
Warm Regards,
Delayne and Michael Landsman
Miggle Sponsors